Cloe Guidry – Founder & CEO
An Agnes Scott College and Georgia State University Executive MBA Alumni and former SVP in two global brokerage firms, Cloe has spent over 16 years successfully helping clients solve challenging issues around supply chain risk and human capital management. She leads teams in identifying client needs, creating custom solutions, and client stewardship. Cloe's focus areas include business development, sales, identifying diverse partnerships and strategic alliances, strategy, growth initiatives, and access to capital. Cloe founded Hire Ground with the mission of providing new-majority business owners with more opportunities to win supply chain contracts while also enabling enterprise buyers to build and strengthen their supplier diversity programs. As founder and CEO, Cloe is responsible for the overall success of Hire Ground by leading the development and execution of long-term strategies.
TreVon McKay – Co-Founder & VP of Product & Development
A Morehouse College graduate, Tre'von has spent over 10-years working in product engineering to develop superior systems. During his tenure at Fortune 500 companies, Microsoft, and Delta Global Services, he modernized life-saving systems and processes for thousands of customers, even creating the first-ever cloud-native organization for Delta. He emphasizes the importance of technology and believes it has a significant impact on every business. In Tre'Von's eyes, if you have an internet connection, you have the opportunity to reach people worldwide, allowing them to build and enhance their lives. He uses this belief to guide his work through community outreach and systems that innovate each customer's workflow. At Hire Ground, he leads the product engineering team as the VP Product Manager. He works closely with customers to understand their unique needs with the product and determines how they can best utilize Hire Ground to achieve their business goals.
Matt Colaciello – VP of Communications
Matt specializes in building high performing communications operations, strategic campaigns, and powerful marketing content for forward-thinking, values-driven businesses. From running a national TV show, to managing international campaigns for environmental justice, healthcare, and human rights, to presenting at the United Nations, Matt's work has consistently received high level attention that grows brand awareness and inspires action for a more just, inclusive world. As Hire Ground's VP of Communications, Matt ensures the company's messaging is consistent, accessible, and effective across all channels. Matt leads all things "content", directing what we say as an organization and how we say it—all with an eye toward keeping stockholders informed about business decisions.
Fred Kalombo – VP of Engineering
Prior to joining Hire Ground, Fred led the GHX-Vendormate product development team from its inception to several acquisitions. Fred helped scale Vendormate's hospital supplier credentialing for over 6,000 hospitals and architected its enterprise mobile strategy for increased access and scalability. Fred's experience includes streamlining the feature deployment pipeline so developers can work productively, ensure security of the application, and provide scalable and cost-effective cloud infrastructure.  At Hire Ground, Fred leads the architecture and engineering vision. Focusing on all aspects of the development lifecycle through best practices with a strong focus on continuous integration and continuous delivery to increase customer satisfaction.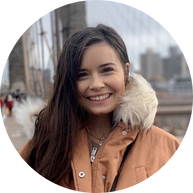 Kristin Myers - Operations Manager
Prior to Hire Ground, Kristin spent her career in business as an operations lead. She brings over 10 years of experience in business operations, project management, financial planning, and team management and development. With an educational background in international relations, and years of her life spent working abroad, Kristin is passionate about cultivating diverse teams. She brings that passion into her work style, as she is able to approach different personalities and cultures in a way that brings understanding and fosters growth and development. At Hire Ground, Kristin is responsible for helping the company continue to succeed in areas of finance and human resources.
Sam McPherson - Director of Customer Success
Sam holds a Master's in Entrepreneurship from the University of Florida and has spent years working with C-Suite executives to analyze marketing research and determine customer needs. He specializes in providing top-tier onboarding experiences for B2B and B2C customers and helps deliver faster product adoption, increased lifetime value, and improved customer satisfaction. In his previous roles, Sam has provided consultative and technical services to thousands of companies worldwide. At Hire Ground, Sam serves as the Director of Customer Success, providing top-tier onboarding experience and support for buyers and suppliers alike.